Social rating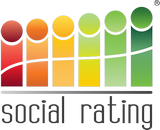 A company is not an economic system.
A company is a social system that brings economic results.
A company should therefore be subject to the social rating and not just the economic rating.
The results of our research has shown that the company's success and positive social rating is based on an attractive identity, with which the employee identifies and which the client trusts.
The Social rating project focuses on the analysis of the current corporate culture and identification process of employees with the company. Part of the main findings are the Indexes which enable the observation of the most important processes across the company - Index of identification, Index of satisfaction, Index of innovation and Index of trust. Complex result is the value of the Social rating.
The Social rating provides the necessary supplementary information to investors, creditors of the audited entity from the perspective of the state of corporate culture and employee identification from an independent assessor. It is equally beneficial for the management of the audited entity that obtains picture of the state of corporate culture and climate. Based on the results management of the company may define the necessary steps with an impact on the desired culture formation, internal communications, performance management and human capital development. It will also allow comparison with other audited entities operating on the Slovak and Czech market - benchmarking.

The social rating is valid for 1.5 year. A review is possible in the timescale six months to one year according to the results obtained.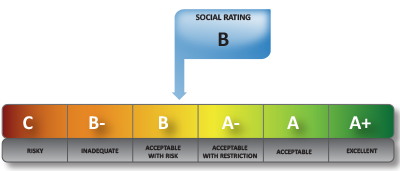 * Logo Social Rating is registered trademark of Corporate Consulting Group, Ltd.