Together with our clients we achieved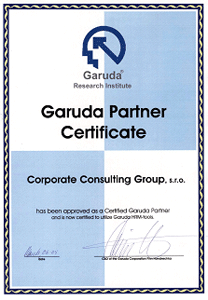 "...very professional performance and significant contribution to the change of corporate culture and stregthening quality of management..." ČESKÝ TELECOM, a.s. - (CZECH TELECOM)
"...project was realized on an excellent professional level. Our company was satisfied with the service delivery, and therefore we are glad to recommend Corporate Consulting Group, s.r.o. for cooperation with other clients..." TATRA BANKA, a.s.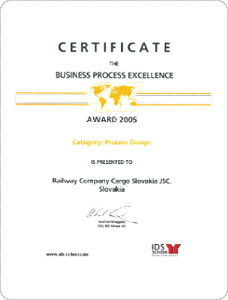 "...the cooperation with CCG we rate as very high level. Their professional approach and applied methodology significantly helped us to successfully manage Project of change and implement process model for managing company..." ŽELEZNIČNÁ SPOLOČNOSŤ CARGO SLOVAKIA, s.r.o. (Railway company Cargo Slovakia, ltd.)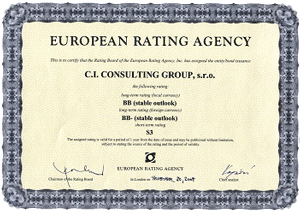 "...cooperation with Corporate Consulting Group had a very positive response among the employees of our organization and by the management it was rated as professional and contributive..." LETOVÉ PREVÁDZKOVÉ SLUŽBY SR (Air Traffic Services of the Slovak Republic)
"... CCG proved to be a very reliable partner sharing our ambitious goals of giving Centrope region a new identity. The transnational setting of our project was easily understood by CCG so all the tasks could be finished in time. The results have already been put into practice, e.g. for various PR materials of the Centrope Capacity project…" Centrope Office Austria ,Vienna Business Agency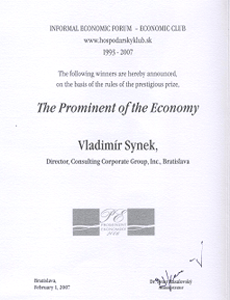 "...cooperation with Mr. Synek I can highly recommend. He is able to attract the attention, motivate and manage..." ČEZ, a.s.